Bauer was injured again, the introduction of the World Cup of Runners would be without him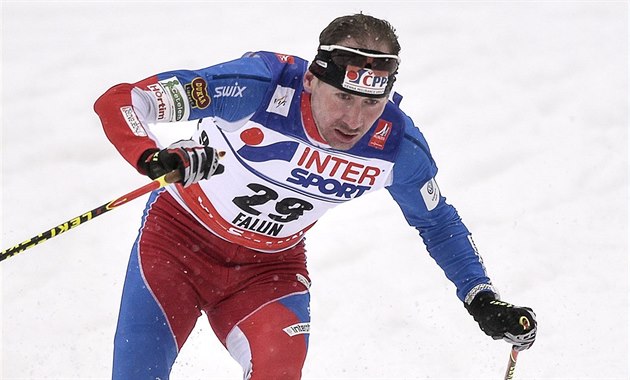 Bauer has a good summer preparation, but at the end of October he broke his left thumb. The silver medalist from classical fifty only stripped off gypsum last week and was about to start the season, but two days later he fell out of training.
"I did not finish the string and cut myself off," Bauer said. "It is a pity. We went to the sprint training session, I wanted to rip up, so I pushed with Dušan (Kožíček), and when I was leaving, I got rid of it, "said Bauer. At the downhill he fell to the edge of a pile of artificial snow and hit his femoral muscle and his hip.
There was no more serious trouble, two days after the accident, Bauer trained.But then, at one of the speed training sessions, he snapped at the ribs. "I did not mind the horsemen, but I had enough of those ribs. I was not able to drive fast, "said Bauer. He went straight to Sweden for an examination that did not confirm the fracture. He gave him a day off, which helped him, but not fundamentally. "With that broken thumb it was on the edge if I get Kuusamo.And then, instead of doing quick training, I was sitting in the back of my ass, "Bauer said.
You bought a ticket and left to join the Czech Republic. "Before waiting for Gällivar, if it goes in three days, I decided to go home," Bauer explained.
After arriving, he immediately went to physiotherapist Pavel Kolář, where he still had another examination. "And I need to know what to do about it so that it can be done as soon as possible so that I can train and do not hurt it," he said.
It is also seriously threatened by the introductory part of the Ski Classics series, who will start the next weekend at La Sgambed in Livigno, Italy. "Probably it's too passive, except that it would be a miracle to get together quickly.But he did not want to overtake, "he said. From Sweden, he also left to not take up a starting list for one of the young Czech competitors who can gain experience when he is not completely fit. "I do not want to exaggerate, I'm not dying, but it's not for racing skiing. I do not think of it, but the problem is every omitted race, especially here the minitour, but what I can do, "he shrugged.
In the new season, however, he has other goals – Tour de Ski at the turn of the year and races New Town in Moravia in the second half of January. "That's the main thing, I have to get it right. I just do not want to participate, "added a 38-year-old skier.